Master of Movement: Dance Loving Director Duane Adler on his new Film Heartbeats
Duane Adler is the man who brought us the original Step Up with Channing Tatum and Jenna Dewan Tatum dancing and falling in cinematic real-life love on screen. His films are affectionate updates of the classic dance movies like Top Hat and An American in Paris, with gorgeously staged musical numbers that allow the characters to communicate and move the story forward. His latest film is Heartbeats, the story of an American dancer and her family who go to India for a wedding, and it features joyous, romantic musical numbers highlighting both American and Indian styles of dancing. The film is available on digital HD today, March 20.
We spoke to Adler about his love for movement, taking inspiration from classic dance numbers, and why dance is the true universal language.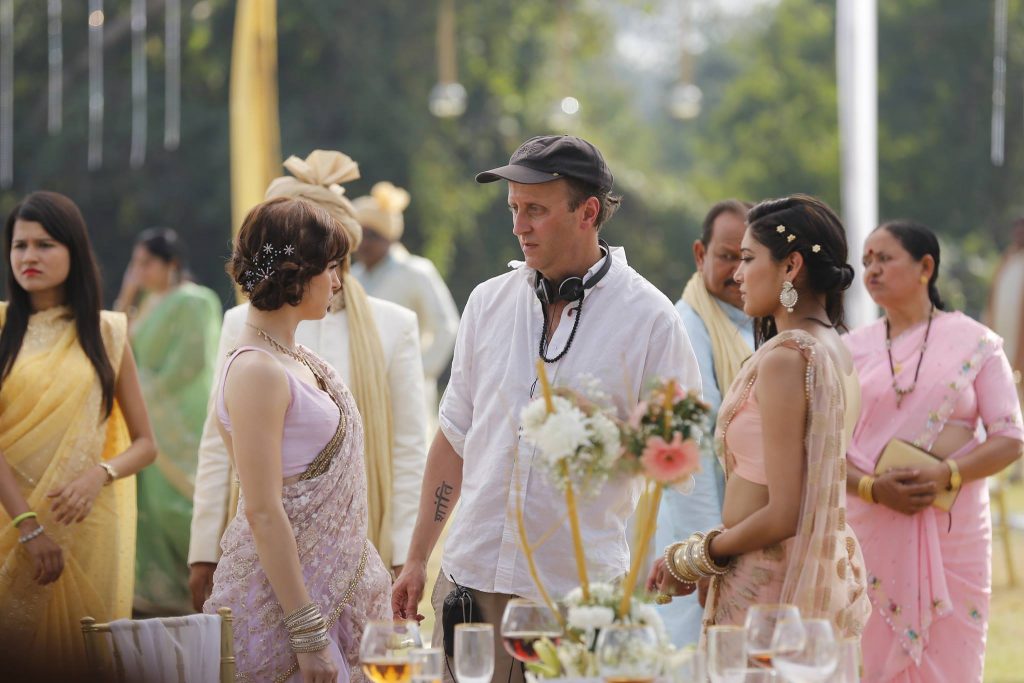 What are some of your favorite classic dance numbers?
I've got a lot! I was a kid who grew up on MTV when they had these things called music videos. They told little stories and they combined music and dance. I was intrigued. And my mom was a big Elvis fan, so we would watch Elvis movies on TV and a lot of his numbers were performance and music and dance driven. When Michael Jackson did the Smooth Criminal video I went back and watched Fred Astaire's "Girl Hunt" dance number in The Band Wagon that inspired it. I just become a student of what worked. Those dances back then were incredible because they never cut; you just watch Fred and Ginger and Gene Kelly do their thing. I think my favorite Astaire and Rogers number is "Pick Yourself Up" from Swing Time.
Like those classic old musicals, your story has the couple get to know each other through that first dance, when we see that they are each impressed with how good the other dancer is.
That's absolutely true. When I do a dance movie, there's a reason there's a dance number. The movie doesn't necessarily stop and let the dance break out; the characters are always expressing something that they're feeling or something that they can't say except through the dance. Dance is ultimately said to be the most beautiful form of non-vocal communication there is because it translates to every language and every culture and every era and almost any situation. There's dance in times of mourning, in times of celebration, in times of sadness, and in gratitude and hopefulness and happiness. And every culture has done that for millennia.
Your movie really shows us how dance is fully integrated into the culture of India, even with a special wedding dance that tells the story of the couple.
Absolutely! Dance and music is so ingrained in the culture. There is a part of the wedding called sangeet, put on by the bride and all of her friends and then the groom and all of his friends. They take little elements of their history and incorporate them into the dance. They rehearse and rehearse; these are big events.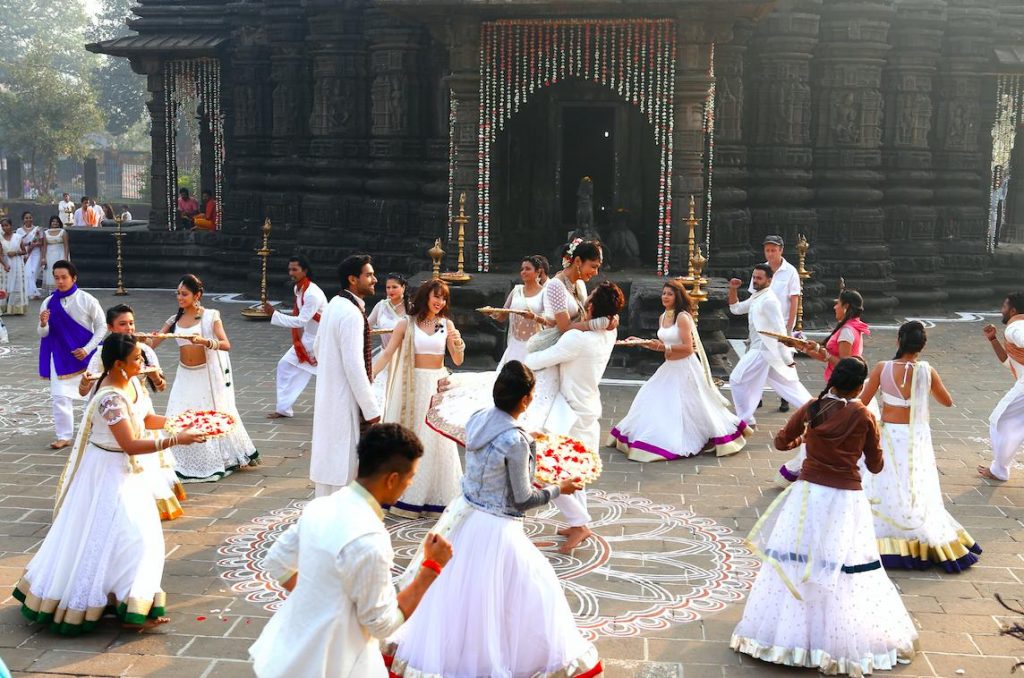 There's always a risk in a movie like this of cultural appropriation, but I think you handled that with a lot of sensitivity. The Americans and Indians appreciate each other's styles and dance with each other, but the Americans do not try to incorporate traditional Indian moves into their own dances. Was that something you were concerned about?
Yes, sure. Any time you do a cross cultural and interracial story you want to learn from the other side. You have an obligation and a hope that the movie will teach and inspire. You don't necessarily want to say something political but by making a story like this you're making a political comment; you are putting couples together and ethnicities together on the screen and you want them to have a dialogue. You want them to learn about each other. With the American girl already being a dancer, she had an insight so she didn't have to struggle to learn steps, but she needed to understand where to dance and why she's doing what she's doing, and what story she's telling. Then she meets Aseem and they just share this vocabulary called dance. He's stronger at some things than she is, but they don't really sit down and talk about it until they're dancing and then you start to see it happen.
What is important in filming a dance number?
It really starts with the character and the story; what is the character experiencing in this dance, what are they feeling, what are they expressing. That starts early with my conversation with the choreographer and with the musicians. In this movie, we worked with a label called Rock Nation early to develop some of our songs, and we talked about the themes and character arcs. So it starts there and then I get in the room and the choreographer starts coming up with some sketches that inspire them and then it becomes organic, honestly, as long as I keep remembering what this is about in this moment for the character. Then I bring in the DP and we start working together. Some of the numbers are very intimate, like some of the duets that Kelli [Krystal Ellsworth] and Aseem [Amitash Pradhan] do, and those take a personality and a vocabulary of their own. We use steadicam because you want to be really intimate, you want it to flow with the dance and capture the nuances of the dance. And then there are the bigger kind of frenetic club moments where Kelli is joining Aseem's crew or Aseem's crew is on stage and you just want to feel this massive amount of energy, so those are a little bit more quick cutting, but always with the priority of the camera capturing the dance. So it becomes organic. It really just comes alive, the whole set and the experience.
Featured image: A scene from Heartbeats. Courtesy Freestyle Digital Media.