Sundance 2018: Keira Knightley Illuminates Lush Portrayal of French Literary Icon in Colette
In 2015, director Wash Westmoreland and his husband, Richard Glatzer, watched the Oscars from a hospital room at Cedars Sinai. Julianne Moore won Best Actress for her role in their film Still Alice. Glatzer passed away days later following a battle with ALS. The next project he wanted to pursue was Colette, and Westmoreland honored Glatzer's wishes this week at Sundance.
Westmoreland, who won the U.S. Dramatic Audience Award and Grand Jury prize at Sundance in 2006, said it took 16 years to bring Colette to the screen. The first draft, written by Glatzer, poured out in a matter of days. Westmoreland said that after a trip to France for research, the film went through three title changes and "a couple of false starts." This stunning piece about a brave woman who fought for her rights, and won, was well worth the wait.
Keira Knightley beautifully embodied the fierce French writer who broke boundaries for women at the turn of the 20th century. Finding her voice through her pen, Colette's character Claudine became a national sensation, but the writings were attributed to her husband. Dominic West plays a delicious scoundrel in her philandering husband, Willy. Rather than fully loathe him, it's fun to see him appear on screen to stir up more trouble. Throughout her career, Colette pushed the boundaries of her art and sensuality, often both together.
The historic relationships between artists and audiences, husbands and wives, and authors and their muse are captivating. The 19th century setting is whimsical, but Colette and Willy's marriage is anything but. Their relationship falters and they move forward with an arrangement considered radical for their time. Colette is a figure to be remembered and Westmoreland has done a lovely job of memorializing her life.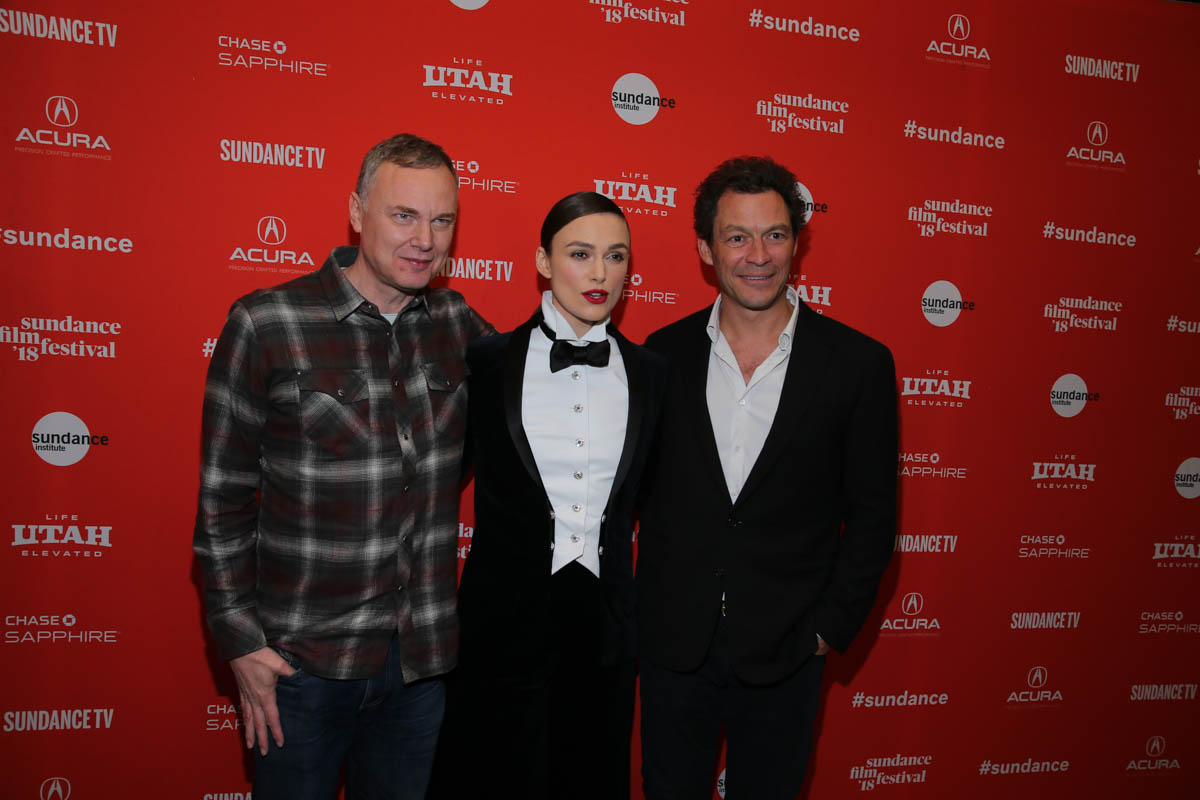 Knightley and West jokingly responded to an audience member who asked why they didn't use a French accent for the film. West demonstrated that it was distracting, evoking laughter from Knightley. In honor of her character's progressive fashion, Knightley wore a stunning tuxedo to the premiere.
Westmoreland told the audience that costume designer Andrea Flesch was so passionate about the project that she had bought the costumes before financing was finalized. The clothing was breathtaking and strikingly captured Colette's forward thinking attire. Of note is the spectacular production design by Michael Carlin (In Bruges, The Duchess). The scenes look like a Renoir come to life. Bleecker Street and 30West purchased the picture, so you'll be able to catch it in theaters soon.