Check out the First Black Panther Poster, Trailer Arrives Tonight
The last time we checked in on writer/director Ryan Coogler's Black Panther, Marvel had recently screened a small portion of it to some select journalists, and their reaction was more or less WOW. The action, the acting, the costumes—as we wrote back in April, all of it was working, with journalists from outlets like Vulture, Vanity Fair and The Verge enthusing about what they'd seen.
"Black Panther doesn't look like any of the other Marvel movies, and it shouldn't if it wants to pay proper tribute to the impact of the first black superhero in mainstream American comics," Vulture's Kyle Buchannan wrote.
"These were brief glimpses and carefully curated highlights, but it seems very clear even at this point that Black Panther is going to stand out from the rest of the studio's work — and that Coogler as a filmmaker is bringing his sensibilities to Marvel's massive sets and blue-screened stages," The Verge's Brian Bishop wrote.
Now we're getting our first glimpse at one of the film's theatrical posters (they usually gin up a few of these things), and, Marvel is set to release the first teaser tonight.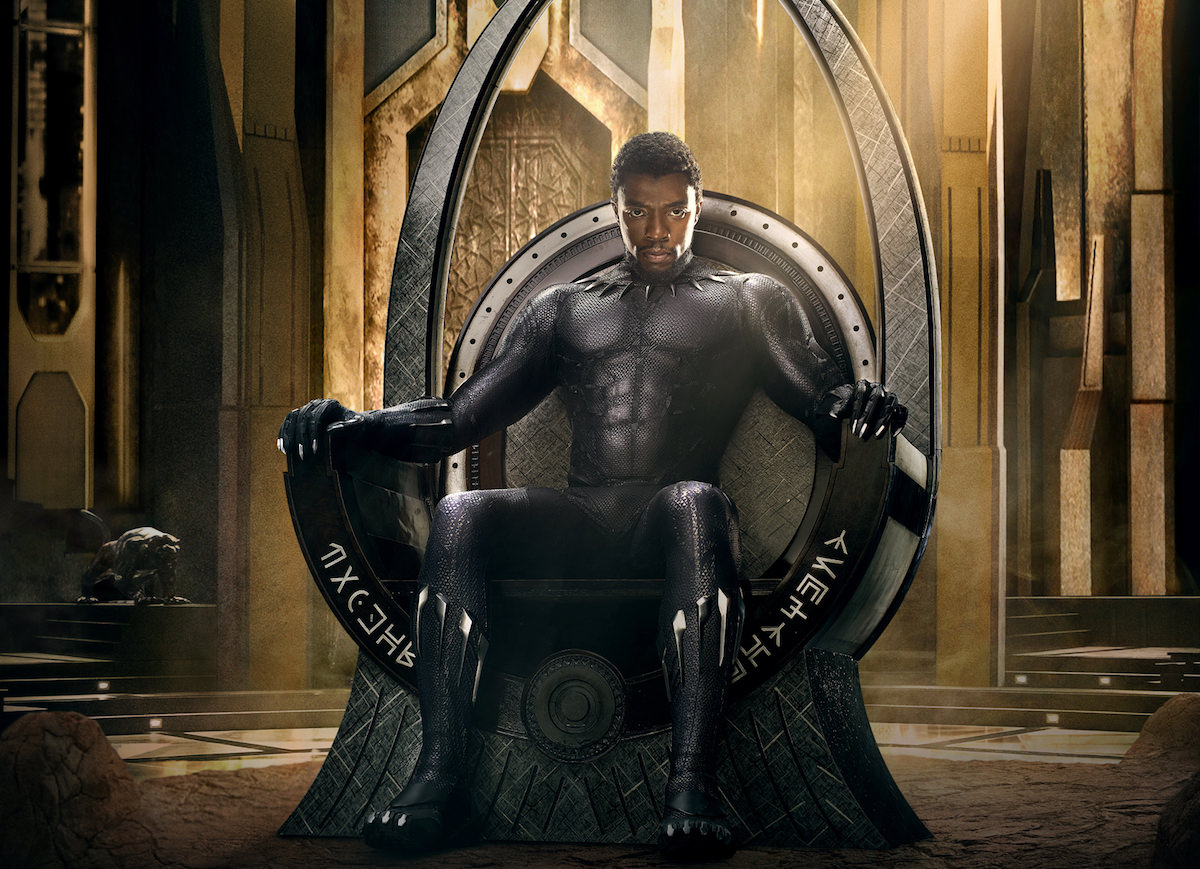 As you likely know, Chadwick Boseman's Black Panther made his debut in Captain America: Civil War, where he was going after the Winter Soldier, who he believed had killed his father, the king of Wakanda. Here's Marvel's synopsis for the film:
After the events of Civil War, King T'Challa returns home to the reclusive, technologically advanced African nation of Wakanda to serve as his country's new leader. However, T'Challa soon finds that he is challenged for the throne from fractions within his own country. When two foes conspire to destroy Wakanda, the hero known as Black Panther must team up with C.I.A. agent Everett K. Ross and members of the Dora Milaje, Wakandan special forces, to prevent Wakanda from being dragged into a world war.
Black Panther is set to hit theaters on February 16, 2018.
Featured image: The Black Panther theatrical poster. Courtesy Marvel/Walt Disney.