Watch the Wild Trailer for Luc Besson's Valerian and the City of a Thousand Planets
Dane DeHaan and Cara Delevingne star in director Luc Besson's hallucinatory sci-fi Valerian and the City of a Thousand Planets, which The Fifth Element director has been hankering to make for years. The new trailer shows Besson is once again right at home in the colorful, kaleidoscope world of Alpha, a city far out in space where DeHaan and Delevingne's special agents are sent to try and uncover the dark forces gathered in the intergalactic megatropolis and what they're up to. Besson adapted the script himself from the French comic series "Valérian and Laureline," from writer Pierre Christin and illustrator Jean-Claude Mézières.
From the extremely colorful palette to the mix of alien races and whiz-bang technology, Valerian looks to be pure, distilled Besson. And with Alpha, Besson and his team get to splash a magnificent, sprawling alien world that manages to make his version of Earth in the 23rd century in The Fifth Element look positively quaint. Alpha is called 'The City of a Thousand Planets' because the place has been built on the knowledge of a vast array of species from all over the galaxy, creating a utopia of collective intelligence. But now after centuries of peace, an unknown force is angling to destroy Alpha, and our two heroes have only ten hours to identify and eliminate the source of the unrest. This gives Besson an opportunity to flex the creative muscles he put to such good use in The Professional, his 1994 classic that featured a adolescent Natalie Portman befriending a friendless assassin (Jean Reno) as the two of them race to keep a psychotic DEA agent (Gary Oldman) from killing them both.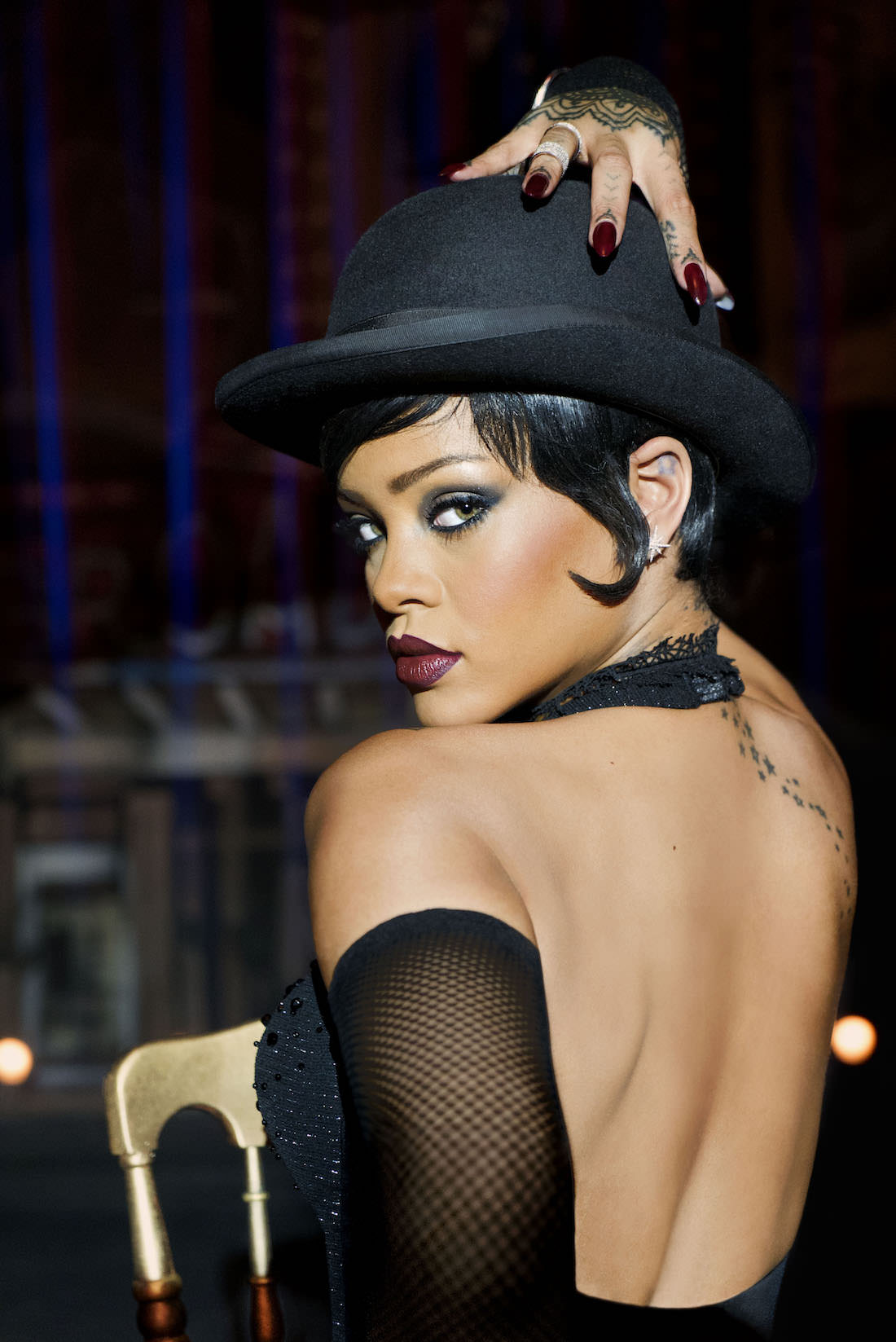 Rihanna stars as Bubbles. Photo by Daniel Smith. Courtesy STX Entertainment.
The new trailer is a little bit Fifth Element, a little bit The Professional, a little bit Guardians of the Galaxy, and a lot Besson. Perhaps this is the cast includes so many big names—Rihanna, Clive Owen, Ethan Hawke and John Goodman to name a few. Not to mention the man who was Blade Runner's iconic villain, Rutger Hauer. This has us very excited for Valerian and the City of a Thousand Planets' premiere on July 21, 2017.
Featured image: The Doghan Daguis in Luc Besson's VALERIAN AND THE CITY OF A THOUSAND PLANETS. Courtesy STX Entertainment.