Hugh Jackman's Last Turn as Wolverine Lifts Logan to Epic Heights
It's official—Logan is a hit in every way. We've already written about how the film scored big with critics, and this past weekend it enjoyed a massive opening. This is what happens when you have a committed director in James Mangold and star in Hugh Jackman determined to make their last Wolverine film the very best. This is Fox's third biggest opening of all time, behind only X-Men: Days of Future Past and Avatar. It's also the second biggest R-rated global debut ever, just behind a little film called Deadpool.
Mangold has said that he was hoping Jackman's last turn as Wolverine would reach a larger audience, and that's exactly what's happened. "It's important that movies that reference pop culture and are franchises and have large national audiences do something more than sell Happy Meals or T-shirts but make audiences ask questions," the director said. The film's been praised for it's nuanced take on relationships, what we owe one another, as it finds a severely diminished Wolverine caring for an even further incapacitated Professor X (Patrick Stewart) only to find himself the sudden protector over Laura (, a young mutant with Wolverine-like claws and a serious issue with rage (also Wolverine-like).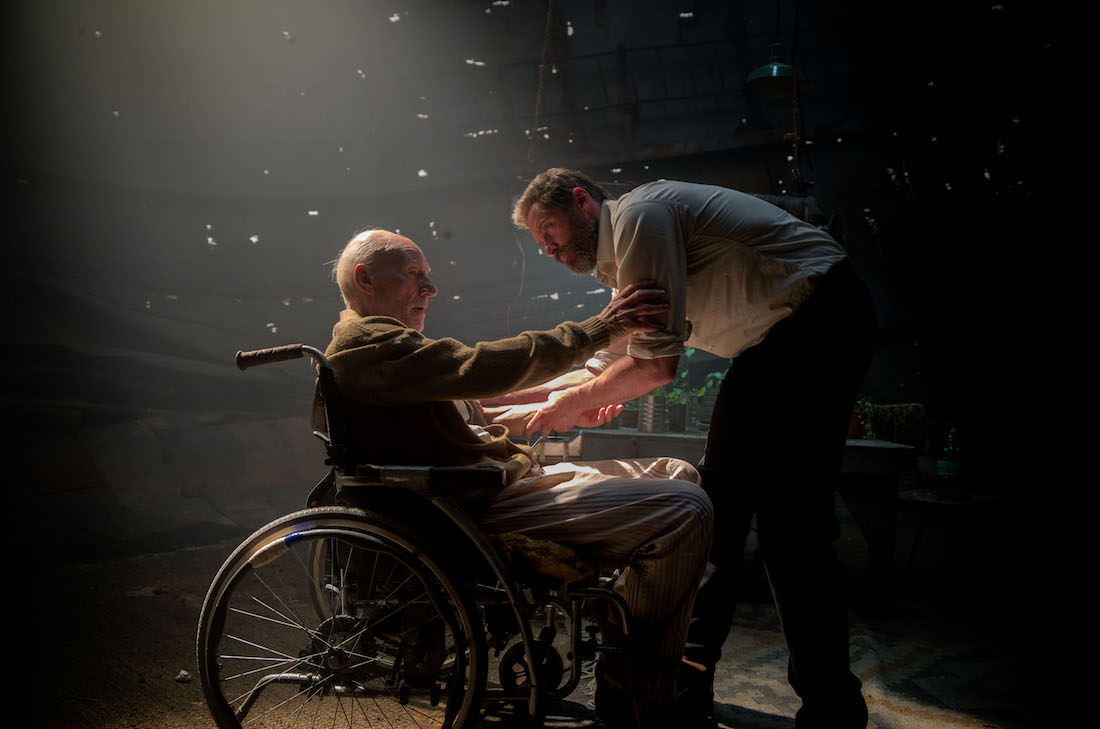 Charles (Patrick Stewart) and Logan (Hugh Jackman) in LOGAN. Photo Credit: James Mangold.
If you've seen the film and want a deep-dive on its' ending from the director himself, click here. If you haven't seen the film yet, we strongly suggest you do so—it's more than just a superhero film.
Featured image: Hugh Jackman stars as Logan/Wolverine in LOGAN. Photo Credit: Ben Rothstein.Photo Credit: Ben Rothstein-© 2017 Marvel.