Know Your 2017 Oscar Nominees: Original Song
We've gone big for our Oscars coverage this year. Our annual "Know Your Nominee" series once again looks at every category, giving you the information you need to conquer your Oscars pool. Learn more about the nominees for Lead Actor, Foreign Language Film, Costume Designers, Documentary Short, Editing, Live Action Short, Actress in a Supporting Role, Makeup & Hairstyling, Animated Feature and Documentary Feature. Now we turn our attention to Original Song. Check back with us as we go deep on all the rest.
In addition to the series, this year we've created a special look at the awards—The Road to the Oscars. Click on the image below to learn more about this year's crop of Oscar nominated films and filmmakers, and the effect their contributions have had on the country at large.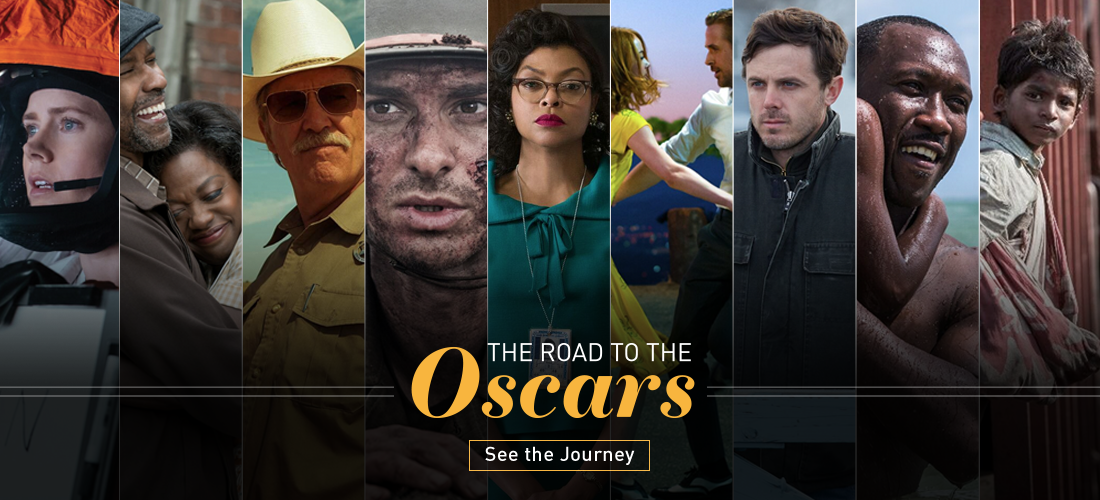 This year's Oscar category for best original song boasts some A-list names and extremely talented first time nominees. From jazz to pop, music fans of all genres have something to love.
Composer Justin Hurwitz is his own biggest competition with two songs from musical smash La La Land. The melancholy main theme City of Stars is filled with longing and wonder for dreams lost and found in the entertainment capital of the world. Already something of a national obsession, City of Stars is certainly the category's front-runner. Emma Stone's solo song Audition is also in the running.
Piano ballad The Empty Chair is a sorrowful ode to murdered journalist James Foley. The song by Sting and J. Ralph boasts a simple musical arrangement yet is emotionally profound. The theme comes from the only documentary in the category chronicling Foley's capture and killing at the hands of ISIS, Jim: The James Foley Story.
Justin Timberlake's pop song Can't Stop the Feeling from Trolls has become a radio staple. The feel good dance track is contagious and runs high risk of getting stuck in your head. If you need to get the party started, turn up this jam and you'll be rocking in no time.
Lin-Manuel Miranda dominated the Tony Awards this year for his Broadway masterpiece Hamilton. Fans rejoiced when it was announced he would pen the music to Disney's Moana. The song was performed by Moana actress Auli'i Cravalho and got a pop makeover for the movie's album by Alessia Cara. Both versions will have to ready to follow your dreams and conquer the world.
Featured image: Auli'i Cravalho performing at the D-23 Expo. Courtesy Walt Disney Studios