Uncategorized
Know Your 2017 Oscar Nominees: Foreign Language Film
We continue our Oscars 2017 coverage with our annual "Know Your Nominee" series, which began with Actor in a Leading Role. In addition to the series, this year we've created a special look at the awards—The Road to the Oscars. Click on the image below to learn more about this year's crop of Oscar nominated films and filmmakers, and the effect their contributions have had on the country at large.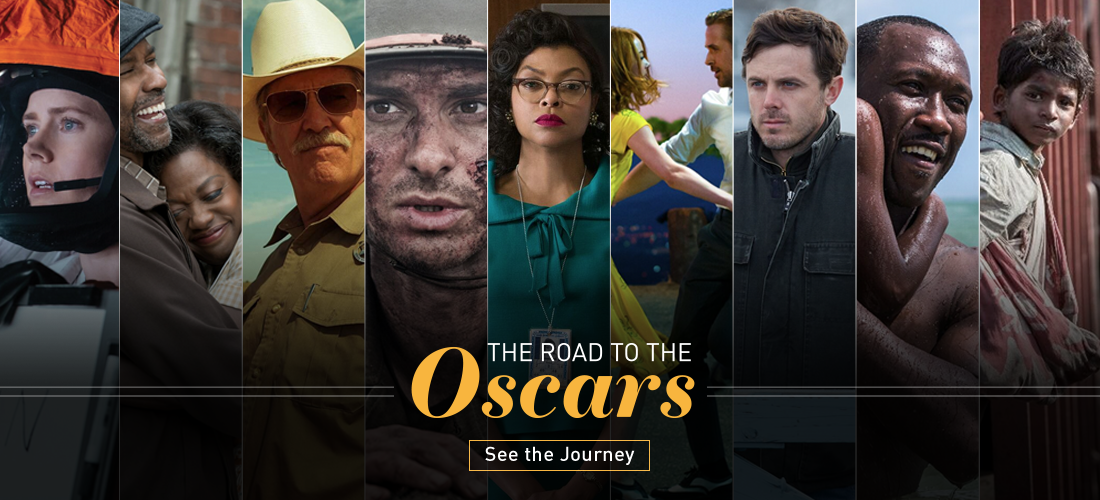 Best Foreign Language Film
Land of Mine — by Martin Zoundvliet, Denmark
https://www.youtube.com/watch?v=GafFkkl0xt0
Land of Mine is a Danish historical drama directed by Martin Zandvliet, who has directed and written several films so far, most notably Applause, A Funny Man, and Land of Mine.
The film is based on true events, where more than 2,000 German prisoners of war were sent to the coast of Denmark after World War II to dismantled more than a million land mines placed in hopes of preventing an Ally invasion. Land of Mine follows the story of a group of young German prisoners of war sent to defuse 45,000 landmines on a beach near a small Danish town. They are led by a sergeant who originally treats the boys harshly, but eventually grows close with the prisoners of war, despite it being highly discouraged and inappropriate. The film is a heart wrenching story that leaves audiences on the edge of their seat as they watch these young men form a bond as they also come close to death.
A Man Called Ove — by Hannes Holm, Sweden

https://www.youtube.com/watch?v=oCh4iiAXuAc
A Man Called Ove is a Swedish comedy-drama directed by Hannes Holm. Holm adapted the screenplay from an international bestseller of the same title by Fredrik Backman. The film follows a man named Ove, a grumpy lonely older man who spends most of his time bickering with his neighbors and visiting his wife's grave. Right when he has given up on life, a young, loud family moves in next door. Although the beginning of their relationship is tense, Ove eventually opens up and forms an unsuspecting bond. The film also explores Ove's past, allowing the audience to gain insight on how Ove had transformed into a bitter man. A Man Called Ove is heartwarming and funny, having been an audience favorite since its release.
The film is also nominated for Best Makeup and Hairstyling.
The Salesman — by Asghar Farhadi, Iran
The Salesman is an Iranian film written and directed by Iranian director Asghar Farhadi. This is Iran's third Academy Award nomination and the second nomination for Farhadi, who won in 2011 for his film A Separation. The film follows a couple, Ranaa and Emad, who are forced to rent a new apartment after their former home was deemed uninhabitable. They are in the midst of rehearsing for a performance of Arthur Miller's "Death of a Salesman" and are able to find a new place through one of their cast mates. One night while Ranaa is at home alone, someone enters their apartment and attacks her. Following the attack, the two try to cope with the emotional repercussions after the physical effects vanish.
The film has also become a flashpoint in real life, with Farhadi's attendance at the Oscars now unlikely.
Tanna — by Martin Butler & Bentley Dean, Australia

https://www.youtube.com/watch?v=Tb3Vslnviwo
Tanna is an Australian film that explores the conflicts of love when confronted with tradition within tribal life on the South Pacific island of Tanna in the nation of Vanuatu. Based on events that occurred in the late 1980's, the film follows two young members of a tribe who decide to ignore the tradition of arranged marriages and run away in order to be together. The film uses the island's beautiful scenery to intertwine with the young lover's story, one of the most incredible shots being the main characters embracing in front of an active volcano.
The story and visuals aren't the only impressive part of the film. Tanna is the first feature film to be shot entirely on the island and also uses non-professional actors from the island's Yakel tribe. The film's directors Bentley Dean and Martin Butler spent several months living with the Yakel tribe in order to learn more about their way of living and history. Tanna is the first Academy Award nomination for Australia.
Toni Erdmann — by Maren Ade, Germany
https://www.youtube.com/watch?v=j0uwi5EPnpA
Toni Erdmann is a German comedy-drama film directed, written, and co-produced by Maren Ade. It explores the relationship between a father and daughter who have become estranged over the years. As an attempt to reconnect with his daughter, Winfried travels to Bucharest where his daughter Ines has relocated for work and attempts to insert himself into her life by playing a character named Toni Erdmann. Although his attempts originally overwhelm and annoy Ines, she eventually warms up to him and appreciates his presence.
Featured image: Marie Wawa and Mungua Dain in Tanna. Courtesy Visit Films.