Sam Smith Will Sing Your Spectre Title Song
It was always going to be hard to top Adele's thrilling, gorgeous song "Skyfall" for the last James Bond film. Adele's "Skyfall" won an Academy Award® and a Golden Globe Award for Best Original Song, the Brit Award for British Single of the Year, and the Grammy Award for Best Song Written for Visual Media. For a quick refresher, have a listen to what was, in our opinion, the greatest title song in the modern Bond era.
The upcoming Spectre, the 24th film in the James Bond franchise, has just announced that following is another British superstar, multi-platinum selling artist Sam Smith, who has co-written the title song, "Writing's On The Wall," with fellow Grammy® Award winner Jimmy Napes. It is the first James Bond theme song recorded by a British male solo artist since 1965, when Tom Jones sang "Thunderball." SPECTRE will be released in US on November 6, while the song will be released by Capitol Records on September 25.
"This is one of the highlights of my career," Smith said in a press release. "I am honoured to finally announce that I will be singing the next Bond theme song. I am so excited to be a part of this iconic British legacy and join an incredible line up of some of my biggest musical inspirations. I hope you all enjoy the song as much as I enjoyed making it."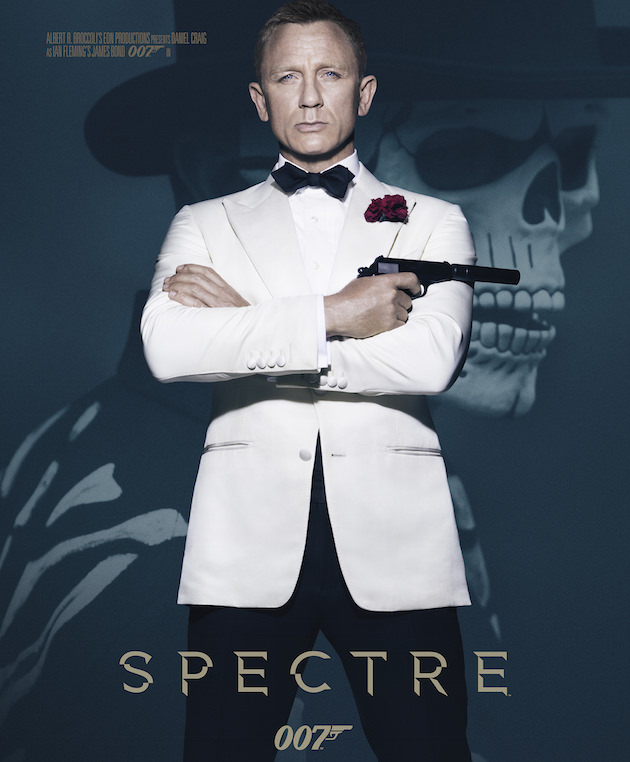 Featured image: Daniel Craig is James Bond in 'Spectre.' Courtesy Columbia Pictures.